DIRECTOR OF THE INSTITUTE OF PSYCOTHERAPY AND QUANTUM ANALYSIS
Dr. Adalberto Bravo Ugarte was trained to be psychiatrist at The College of Dr. Humberto Rotondo in Perú. Dr. Bravo is interested in different approaches such as Transactional Analysis, Geltalt Therapy, Psychoanalysis , Neuro Linguistic Program, Bioenergeticas Therapies y so on. He had studied in the University of California and is member of the Academy Sciences from New York.
Interested in finding a sort of Psychotherapy that gives good results and that it isn't necessary to work many years in order to become a successful. Moreover, it just require a few sessions to reestablish the imbalance produced by the disease. So, Cuantico analysis was created, which is a therapy and also join aspects of information problems to energy problems, it's means that this analysis use Cuantico use the "regression" in order to figure out problems reason and Cuantica cure that works on
At the beginning of researching works, Dr. Bravo wrote a book called "Psicoanálisis y el Retorno Eterno", to bear testimony to trauma studies through the dreams. He emphasized.
Then Dr. Bravo get to figure out the main reason of problems in traumatic situations that occur age early and the person who get it don't be conscious. But, he must discover how get in through the dreams also using other methods that gives an access to non conscious directly and immediately. In this way, through the relaxation and a regression subsequent he discovered trauma reasons, this treatment is become in a rapid and effective process.
When arriving at the root of the traumas, it dissolves them through the integration process that recovers the divided thing, the party. This give rise 2nd book that is titled (to the recovery of the lost Paradise – Quantum Analysis( that in a clear and comprehensible language describes at the beginning of the work 10 clinical cases dealt with this effective method and in the second part it explains the philosophical foundations in which the quantum analysis is sustained.
The third book is in process, describes the quantum analysis like an integral process that unites the concepts of the right and left brain, so the therapy that represents the western world integrating ton the corresponding world of the right brain, so the bioenergetic and the quantum treatment, that is the ill person is due to understand. It's not possible to separate body and mind, working the mind in the regressive process and the body with the bioenergetic and the quantum treatment, in this way we can understand the disease like an imbalance of the total organism.
At the moment, Dr. Bravo is dedicated to the private practice, dedicated to treat patients, to dictate conferences, seminaries, and workshops.
For who wishes mores information and to contact with the Institute of Psycotheraphy Analysis can do it to the following direction:
adalberto@psicoterapiacuantica.com
Phones: (511) 3440226 / (511)2702170 / (511)99992-5165
Address: Av. Don Diego de Día Nº 350 - Urb. Huertos de San Antonio - Monterrico - Santiago de Surco / Lima-Perú (Alt. 5 cdra de Alonso Molina)
LIMA PERU SOUTH AMERICA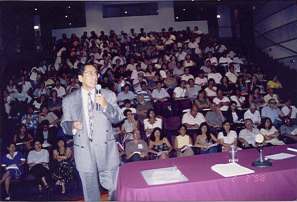 THE DOCTOR ADALBERTO BRAVO IN QUANTUM ANALISYS LECTURE IN LIMA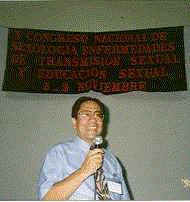 HERE IN CONFERENCE OF SEXOLOGY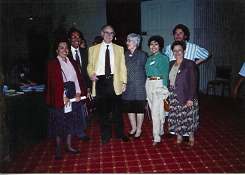 ANDREE GREEN AND HIS WIFE WITH DOCTOR ADALBERTO BRAVO